Externships are available to current dental students. We request a minimum of one week for any externship and limit us to 2 – 3 externs at any time. You'll be part of the OMS team; outpatients, inpatients, OR, ED, etc.  Externs will observe, but not actively assist. Externs are formal Volunteers at Weill Cornell Medical College. Please email Dr. David Behrman at dabehrm@med.cornell.edu with suggested dates for your visit so he can coordinate the week(s) for your externship. 
In addition, please see the below forms (Volunteer Application, Immune Assessment and Confidentiality forms) that will need to be completed once you've agreed on visit dates. Please complete your parts and have your physician complete the Immune Assessment (including the PPD or Quantiferon Gold test within 30 days of your visit), then return the forms, along with a copy of your proof of COVID vaccination, to Dr. Behrman (right after the 30-day TB Test) at least 10 days before your visit to allow time for processing.
Lastly, please send Dr. David Behrman your CV and a Dean's letter stating that you are a student in good standing. 
Documentation can be emailed or faxed to 212-746-8400. Unfortunately, we don't have housing available. Information on our residency programs can be found here.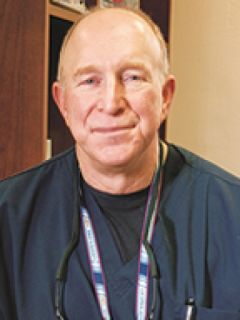 Chief of the Division of Dentistry, Oral and Maxillofacial Surgery